Life Doesn't Always Go as Planned
TopMark Federal Credit Union understands you may from time to time experience financial hardship, making it difficult to make your loan payments on time. It's important to consider all available options before risking possible foreclosure or repossession. We offer a variety of options to help you stay in your home and make payments more affordable.
Repayment Plan: Allows you time to catch up on late payments without having to come up with a lump sum. You'll pay back your past-due payments together with your regular payments over an extended period of time.
Deferment (Skip-a-Pay): Provides the opportunity to get back on track after a short interruption in making your monthly payment. We permit two skip a pays per year.
Interest Only Payments: Pay the interest due and resume regular payments.
Modification: Permanently modifies your loan so that your payments or terms are more manageable as a permanent solution to a long-term or permanent hardship. You'll complete a "trial period," that requires payment of the approximate amount of the modified payment.
___________________________________________________________________________________________
Relief Loan
TopMark FCU understands the concern and uncertainty created by the current situation in our local community, the United States and around the globe. We have made it a goal to take care of our members who might be financially affected by the COVID-19 outbreak and created a Loan Program to assist those in financial need.
Interest Rate of 6.99% - Auto Pay Required

Minimum Loan $500.00, Maximum Loan $5,000.00

First Payment Due 60 Days from Funding Date

Most Recent Pay Stub Required

Proof of Job Impact as a Direct Result of COVID-19 Required

One Relief Loan Per Household

No Existing Delinquent Loans with TopMark FCU

Terms and Conditions Apply
---
Relief Skip-A-Pay
This will allow you to skip your loan payment on an existing TopMark FCU Loan.
Contact your local branch for more information. Terms and conditions apply.

At this time, we are waiving the $35 processing fee.
---
myCUmortgage Mortgage Assistance
If your TopMark mortgage is serviced through myCUmortgage, please contact them directly at
1-877-912-8006. No loans are currently scheduled to be assessed a late charge for the month of April and May. Due to reduction in staff and services please be cautious and expect delays. NMLS #565434
___________________________________________________________________________________________________
COVID-19 UPDATES
To our members, shared branching guests, and our community partners:
Please beware that all lobbies have a maximum occupancy that must be followed.
Even after we open our lobbies, we still encourage members to use the drive thru whenever possible, and will continue to offer expanded services through our drive thru. In addition, we are taking the following steps to ensure the safety of our members and employees when inside our lobbies:
All member / guest facing employees have been provided with protective shields and will be wearing face coverings unless a doctor has provided a note indicating that the employee cannot wear the face covering due to a pre-existing medical condition.

Each branch will have strict building occupancy limits with clearly marked areas to stand. If these waiting areas are filled, please remain in your vehicle until a spot opens up or please proceed to the drive-thru.

Routine cleaning and disinfecting will be conducted throughout the day.

Each branch will have an employee direct you, so that traffic in and out of the branch remains smooth and seamless.

If you choose to wear a mask into a branch; you may be asked for a photo ID or to lower your mask for identification purposes.

Each branch will accept walk in requests to meet with a branch employee to discuss a loan, a deposit account, and member service inquiries or issues.
As always, we have several ways you can access your TopMark accounts without coming into an office:
Online & Mobile Banking: You can access your account on your mobile device or computer. You can deposit checks, make payments, transfer funds and apply for a loan.
ATMs: You have access to over 30,000 surcharge-free ATMS across the country. Visit our website to find one near you.
Drive-thru services: Visit any of our branches drive-thrus
TopMark Debit/ATM MasterCard®: Please use your card instead of cash when you can. Cards are cleaner than cash and easier to clean.
TopMark VISA® Digital Wallet: Link your TopMark credit card to Apple Pay™, Google Pay™, or Samsung Pay™.
We understand that not everyone is ready to take the step of re-entering society during these uncertain times. TopMark FCU is still providing services through our drive-thru's, ATM's, online banking, and mobile banking. Thank you for your continued membership and support of TopMark.
______________________________________________________________________________
Member Updates:
03.26.2020 Member Email Sent - Our Response to COVID-19
03.23.2020 - A Message from the CEO
03.20.2020 - Member Email Sent
03.20.2020 - Member Email Resent
03.18.2020 - Closed Branch lobbies. All drive thrus will be open regular hours.
03.17.2020 - Member Email Sent
If you would like to receive our emails, please contact the office with your email address.
---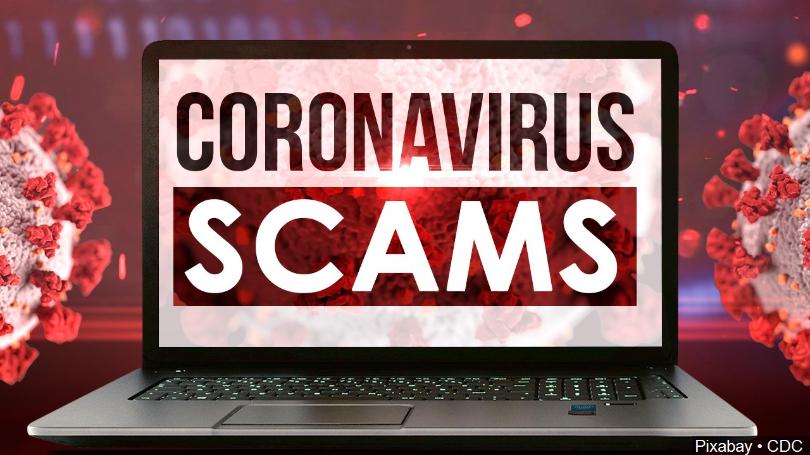 Remain Diligent About Your Personal Information
TopMark FCU will never ask you for confidential information like full social security number, debit or credit card numbers, CVV or PIN in an email, via a web site, or from an unsolicited phone call.
---
Be Alert for Coronavirus Stimulus Check Scams
The Coronavirus Aid, Relief, and Economic Security Act (CARES Act) was approved on Friday, March 27th. Eligible American taxpayers will receive checks in the amount of $1,200.00 via mail or direct deposit from the Treasury Department through the IRS.

The IRS has stated that taxpayers will receive their one-time direct deposit payments within three weeks. However, the IRS and the Federal Bureau of Investigation (FBI) are warning that stimulus check scams and frauds are on the rise.
1. Taxpayers do not need to sign up for anything to receive their stimulus check.
2. The IRS does not make phone calls, contact the public via social media, or send texts and emails to confirm personal details.
Stay Alert!
As a TopMark Federal Credit Union member, if you or your family should receive an email, phone call or text message claiming to be from either the IRS or the Treasury Department stating they will process your Coronavirus stimulus check claim, but need some personal financial information from you first, or say that you need to pay a fee of any kind, including the purchase of gift cards, ignore the email/text message or hang up on the phone call immediately!
· The direct deposit or mailing of the stimulus check is automatic, meaning you do not have to do anything, provide any financial information or pay a fee in advance.
· The IRS is referring to the 2019 taxpayer returns for the information on where to make the direct deposit or mail the stimulus check. The IRS already has all of the information it needs.
· If you have not updated your direct deposit information on your last filed return, you may receive your stimulus check by U.S. Mail.
· If your stimulus check is coming by mail, please allow for a delay.
· If the IRS does need to get in touch with you, it will send a letter through the U.S. Mail
· In a few weeks, the IRS will be launching a dedicated online portal for stimulus checks. However, since the portal is not available yet, take caution and do not give out your personal and credit union account information to anyone.
---
Be Aware of Coronavirus Scams
Throughout these unprecedented times, please be aware that there will be criminals looking for ways to take advantage of our members, by offering you coronavirus "cures" or asking for your personal and confidential financial information.
· Fraudsters are pretending to be from reputable institutions such as the Center for Disease Control & Prevention (CDC) and World Health Organization (WHO), and even TopMark attempting to steal your personal and financial data.
· Be suspicious of any email. Do NOT click on any link in any such email.
· Be careful of any unsolicited emails or phone calls you may receive.
Phone, Email and Text Communications from TopMark Federal Credit Union
TopMark Federal Credit Union does contact its members, if necessary to provide services, through legitimate calls and emails.
However, please know that TopMark Federal Credit Union will never contact you to ask that you provide or verify any of the following information:
· Your full Social Security, account numbers or credit/debit card numbers
· Your Online Banking username and/or password
· Answers to your confidential security questions over the phone
If you receive an email, or phone call from anyone claiming to be from TopMark that asks you for any of the above personal information, HANG UP.
---