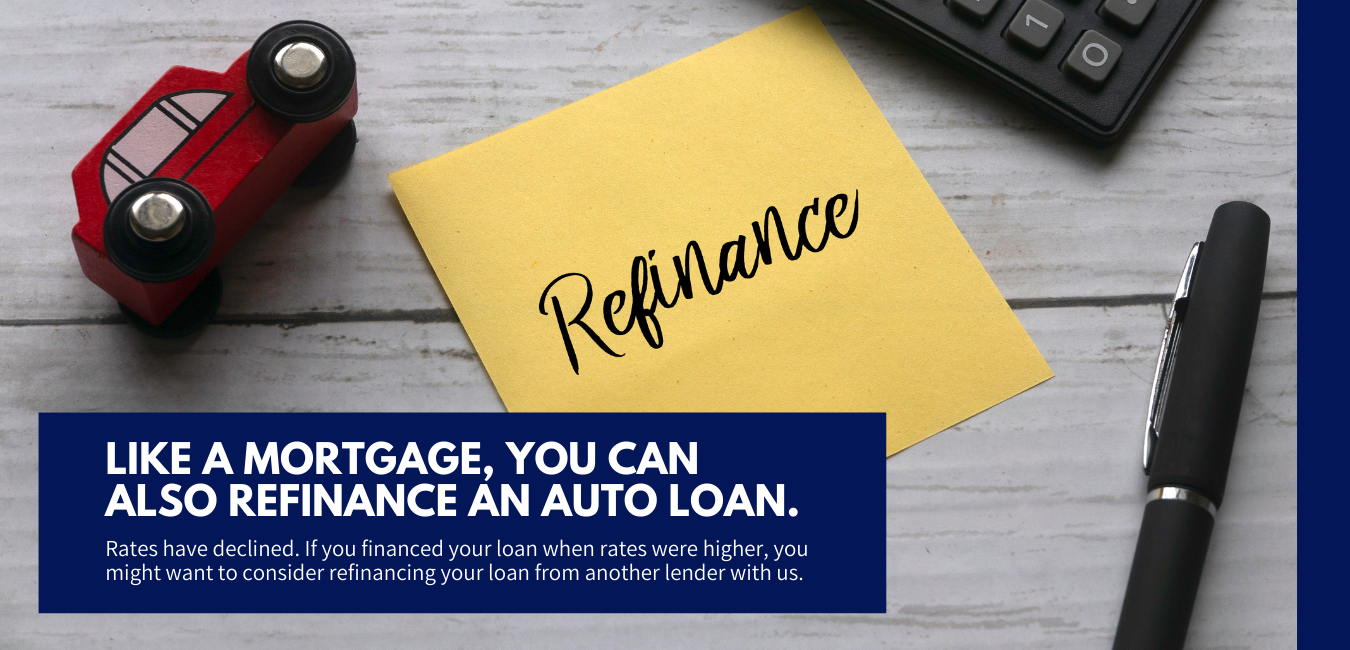 Not only is it possible to refinance your car, but you may qualify for a pretty spectacular rate if you currently have your car loan with another lender.
If you have a vehicle loan, and it's not with TopMark FCU, You're paying too much!
It costs you nothing to refinance

Auto, Motorcycle and RVs

Terms up to 84-months on Autos and Motorcycles and 180-months on RVs

Rates as low as 2.70% APR*
---
Auto Financing with Cash Out
It's normal to have questions regarding auto refinances, especially when it comes to refinancing with cash out. The good news is that auto refinancing with cash out is simpler than you might think. Refinancing with cash out is simply using the equity you have in your vehicle to pay off other debts or get cash for other purposes.
Here's how it works:
Let's say you have a car or truck. It has a NADA retail value of $17,000. You owe $13,000 on it. There is equity of $4,000. Simple enough, right? When you refinance the vehicle, the proceeds are used to pay off the $13,000 loan and the difference can be cash out in your pocket.
Now you have established that there is equity in your car. Depending on whether you meet a few conditions for cash out refinancing such as condition of car, age of vehicle, mileage, and so on, you can move forward and apply for auto refinancing.
---
What Are the Benefits from Financing with TopMark?
Up to 125% LOCAL Financing
Financing Locally Builds YOUR Community
No Pre-payment Penalties.
Always ask about this feature before you choose another Lender!
Optional Low-Cost Payment Protection Plans
We offer Credit Life, Credit Disability, GAP Protection and Mechanical Breakdown Protection
Winter & Summer Skip-A-Pay Opportunities
We offer Skip A Payment twice a year.
Convenient Payment Options
Terms up to 84-months. Pay monthly, bi-weekly, by direct deposit, Bill Pay or at one of our offices.
Manage your Auto Loan with our TopMark Online Banking
Making payments and reviewing your statement is simple!
You'll always speak with a TopMark employee over the phone or in-person.
Many lenders do not have local offices.
TopMark Federal Credit Union is an Equal Opportunity Lender.