Home Equity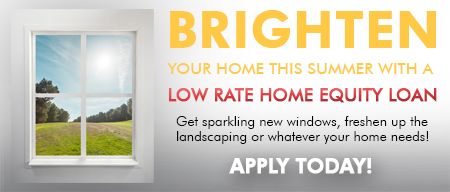 TopMark Federal Credit Union's Home Equity program has a loan designed to specifically meet your needs. The equity you have in your home is probably the most valuable financial asset you have, so use your home to your advantage. With a TopMark Federal Home Equity Loan, you may use that equity to help fund practically anything you may need or want - at a very competitive interest rate.


Home Equity Line of Credit
As you repay your balance, your credit line is available again for future use. It's the perfect way to be sure you'll have cash on hand for things like home improvements, educational expenses or a special vacation.
Low, variable interest rate

Up to 85% financing of your home's appraised value, less outstanding mortgage

Easy access to your line of credit with personalized checks, electronic transfers made online, or by phone