CU Youth Month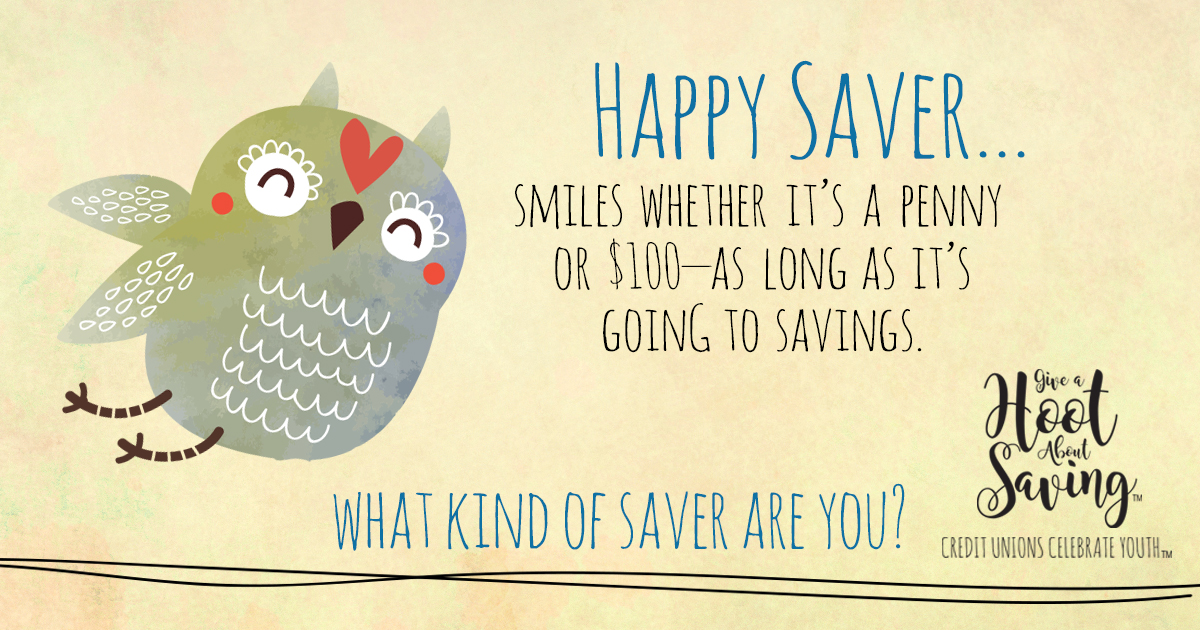 TopMark Encourages Youth to Give a Hoot About Saving!!
Learning to save for what you want in life is a crucial life skill, but it's one too few young people are learning. What kind of saver is your child? One who saves happily, or with a scowl? To find out, stop by one of our branch locations during National Credit Union Youth Month!!
Every member under the age of 18 who makes a deposits or opens a new account during the month of April, will be entered in drawing for $100.
April is Youth Month!! TopMark will focus on helping young people develop good saving habits and will host a savings challenge for the entire month, encouraging young people to save. The theme of the event is Give a Hoot About Saving. Owls represent wisdom, and nothing is wiser than learning to save for one's future goals,
By helping your child give a hoot about saving now, you'll get them on the path to saving!!
NATIONAL YOUTH SAVINGS CHALLENGE RULES:
The National Youth Saving Challenge is open to all youth under 18 who visit a participating credit union during April. While youth are encouraged to make a deposit at the credit union, no deposit is required to enter.

Parents/guardians giving permission for their youth to enter can submit on a 3" x 5" piece of paper the following information to the credit union:
Limit one entry per person.

The Credit Union National Association (CUNA) will be participating by having a saving challenge. They will randomly select and give a $1,000 grand prize to a participating credit union. That credit union will then randomly select a winner from its entrants. Your credit union will notify you if you are a winner