We're Here to Make it Easy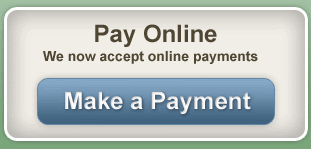 This service is offered specifically to accommodate members who need to make a loan payment using another financial institution. This service is not designed for TopMark members making payments from their TopMark account to their TopMark loan. Payments from a TFCU account are free of charge and can be managed through online banking, or our mobile app and posted immediately.
Payments received after 4:30pm may be credited to your loan the following business day.
You may pay your TopMark loans from another financial institution using your VISA® ATM/Debit Card or your MasterCard® ATM/Debit Card. You can pay your TopMark loans by simply responding to a text message, clicking an email hyperlink or tapping a button on their Smartphone. There is no mobile app to download or need to login online.
Payments can be set-up as a one-time payment or automatic recurring payments.

A non-refundable convenience fee of $4.95 will be charged.

Any disputed transaction or returned item will be charged a $30.00 fee per transaction.
A payment reversal from your loan may also result in a late fee

(Refer to your loan agreement for details on late payments).

Please retain a copy of the delivered receipt page or email as confirmation of the approved transaction.

The maximum payment amount is $3,000.00.
_____________________________________________________________________________________________
Other Payment Options
In-Branch
Visit a TopMark branch with your cash or check payment.
Night-Drop
Our branch deposit boxes are a safe and secure way of making your "after hours" deposits. After hours deposits are posted each business day morning.
Traditional Mail
Mail loan payment checks to 1045 N. West St. Lima, OH 45801. Please include your name and account number.
Transfers from TopMark Accounts
Use our secure online banking service to transfer your TopMark loan payment from your TopMark checking or savings account. You can also call a TopMark branch during business hours to have a member service representative make the loan payment transfer for you. You can even set this transfer to take place automatically every month.
ACH Payments from Another Financial Institution
If you prefer to have automatic and recurring monthly payments sent to us from another financial institution, please call us and we can get the process started for you using "ACH Origination".
Shared Branching
Do you have a loan payment at another credit union or have funds at another credit union that you would like to transfer to TopMark? If your other financial institution participates in shared branching you can transfer the funds from one credit union to another at any TopMark branch.
What if I can't make my loan payment on time? It is always best to contact us so we are aware of the problem and are able to work with you the best we can.