Local Servicing, Competitive Rates & it's EASY to Apply!
Call Michelle at 419-645-3109
Conventional Mortgages
Are you looking for the security of a fixed rate and monthly payment? Make budgeting easier with a traditional fixed-rate mortgage. Because your rate is locked in for the entire term of your loan, you can have peace of mind knowing your payment will never increase.
Fixed terms of 10, 15, 20 and 30 years

Down payment requirements of 3% (for first time home buyers).
5% minimum down payment options

Refinancing available, including cash out, so you can access your home's equity for remodeling projects, debt consolidation and life's other expenses

First-time home buyer programs

Lender paid PMI options available*

Available for owner-occupied single family homes, condominiums and town homes located in Ohio, Michigan, Indiana, Kentucky, and West Virginia

Financing also available for vacation homes and investment properties
HomeReady Loans
Have you been thinking about buying a home, but not quite sure if you qualify for a mortgage loan? With a TopMark Federal Credit Union HomeReady Mortgage, we'll help you buy a home, hold onto savings and save money throughout the life of your loan – with as little as 3% down. And unlike other home loans, your down payment and closing costs can be funded from a gift from a relative.
$500 Cash Reward after the 60th on-time mortgage payment.

Lower PMI or NO PMI options available (Private Mortgage Insurance)

Smaller down payment (as a little 3% down)

Helps First Time and Repeat Homebuyers obtain Home Ownership

You can include non-occupied co-borrower income

.

Additional Home

Loan Options

for You!
FHA Loans
With an FHA loan, the minimum down payment is a low 3.50% of the purchase price, making this an affordable option for those wanting to purchase or refinance a home with little cash down.
Minimum down payment of 3.5%

Available in 15 or 30 year fixed terms

Available for purchase or refinance

First-time home buyer and existing homeowners are eligible

Maximum loan amount

is $

294,515

FHA loans do require an upfront mortgage insurance premium, unlike other conventional loans, but the amount of the premium may be financed into the loan

Available for owner-occupied single family homes, condominiums and town homes located in Ohio, Michigan, Indiana, Kentucky, and West Virginia

Rural Development Loans (USDA)
If you thought U.S. Department of Agriculture (USDA) loans were just for farmers – think again. Program guidelines are very specific – but don't let that stop you from achieving your homeownership goals. Many homes in Allen and Auglaize county meet the guidelines! Our experienced USDA financing professional will help you navigate through the USDA loan process and determine if you are eligible. Visit www.usda.gov to see if your potential home qualifies.
100% mortgage LTV based on the APPRAISED value

Low Interest rates

Flexible Credit Guidelines

Not limited to first time homebuyers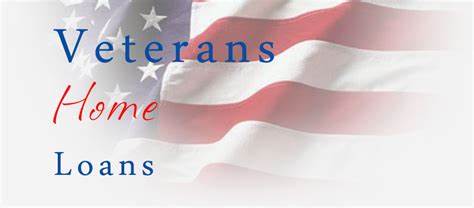 VA Loans
Eligible veterans, reservists, and Active Duty personnel and their eligible spouses with suitable credit, sufficient income and a valid Certificate of Eligibility (COE) can take advantage of 100% financing options with a VA Mortgage, guaranteed by the Department of Veterans Affairs. The property must be occupied by the veteran as their primary residence.
Finance options up to 100%, Zero Down Payment

15/30 Year Fixed Rate Term
Click Here to Access Your Mortgage
TopMark NMLS #493620
Michelle Boughan NMLS # 789673